Trade Setup
Stocks found in this category are low priced stocks priced between .50 and $1, with at least 50k shares of average shares trading per day. The stocks are pausing a trend either up or down, with a new bar over the prior day open or close. These are high reward to risk stocks with the potential for very sharp moves. A stop should be maintained at the low of the prior day. Target prices for exits can be determined by using the next level of resistance higher or by using Fibonacci resistance levels found using TradersPro.
---
Hey, do you want to be the next stock market millionaire? This free training lays it all out for you! Check it out here.

---
Alexco Resource Corp. engages in the mineral exploration, and mine development and operational activities primarily in Yukon Territory, Canada. The company explores for silver, lead, zinc, and gold deposits. It owns interests in the majority of the historic Keno Hill Silver District project that comprises the Flame & Moth, Bermingham, Lucky Queen, Bellekeno, and Onek deposits, as well as 725 quartz mining leases, 873 quartz claims, 24 placer mining claims, one quartz mining license and 50% of three quartz mining leases, and two crown grants 50% of three quartz mining leases covering an area of 233 square kilometers located in Yukon Territory.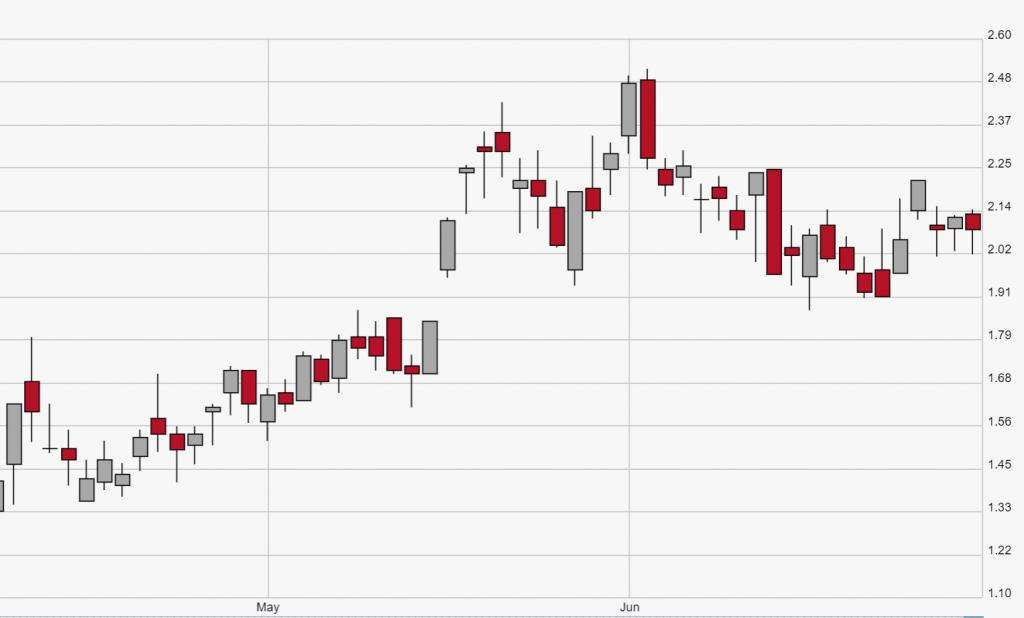 By the way, if you liked this article, you'll LOVE this Meaty free training I just published on the top 3 questions and challenges every investor faces AND how to overcome them. It's titled "10k into $2.4 Million in 18 months" and you can grab it for free here