Investors took a break from the bearishness during Monday's session, pushing stocks back toward reasonable levels thanks mostly to buying activity in the tech and financial sectors. The rally came on the heels of a weekend announcement that the White House is expected to start a new round of trade talks, with President Trump tweeting that the U.S. is "doing very well with China." In response, the Dow Jones Industrial Average jumped 0.96% on the day from 25,886.01 to 26,135.79, while the S&P 500 increased 1.2% from 2,888.68 to 2,923.65. 
---
Hey, did you know if you really want to retire early, this free training lays it all out for you! Check it out here.

---
The tech-heavy Nasdaq, on the other hand, was handily the best performer with a 1.4% gain to 8,002.81. The sector's best performers were semiconductor stocks — Micron Technology Inc. (MU) and Nvidia Corp. (NVDA) surged 3.4% and 7%, respectively, following months of uncertainty regarding trade tensions potentially jeopardizing the chipmakers' bottom lines. China makes up as much as 40% of the global semiconductor market, indirectly making the country an invaluable component of the U.S. tech sector overall.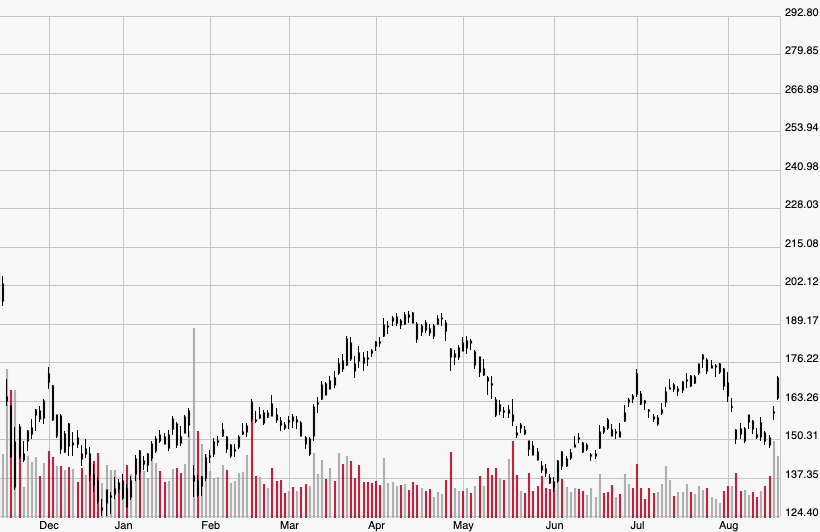 Bank stocks received a much-needed shot of life considering the hit the sector has taken alongside 10-year Treasury bond yields. Goldman Sachs Group Inc. (GS) and Citigroup Inc. (C) were among the top performers, boasting gains of 1.4% and 1.3% during the session. It served as a two-for-one in that the market rebound also lifted bond yields from their inverted lows. The yield on the benchmark 10-year U.S. Treasury note rose to 1.603% from 1.540% Friday, although it remained well below the 2.684% where it ended last year. Yields, which rise as prices fall, have been pressured in recent months by increasing fears about the health of the economy. 
Despite recently moving in lockstep, plunging bond yields have actually helped stocks a bit for most of the year. Shannon Saccocia, the chief investment officer of wealth manager Boston Private, recently commented on the correlation for the Wall Street Journal by noting how bond yields have "given a little insulation to the equity market." However, she went on to say that U.S.-China relations will continue to have an outsized impact on both stocks and bonds since the trade war is negatively affecting hiring and consumer spending, both of which could have the most devastating impact on the global economy. 
Non-U.S. markets also jolted higher on Monday, particularly Europe's Stoxx 600 thanks to the easing of recession fears. The index added 1.1%, while Germany's DAX — recently a victim of its home country's weak economic data last week — climbed 1.3%. Not even Hong Kong's historic protests over creeping Beijing influence could stop its Hang Seng Index from surging 2.2% for its best daily performance in two months.
By the way, if you liked this article, you'll LOVE this Meaty free training I just published on the top 3 questions and challenges every investor faces AND how to overcome them. It's titled "10k into $2.4 Million in 18 months" and you can grab it for free here