| | |
| --- | --- |
| Buy Target – $31.00 or better | |
| Sell Target – TradersPro Sell Signal | |
Federal Signal Corporation, together with its subsidiaries, designs, manufactures, and supplies a suite of products and integrated solutions for municipal, governmental, industrial, and commercial customers in the United States, Canada, Europe, and internationally. It operates through two segments, Environmental Solutions Group and Safety and Security Systems Group. The Environmental Solutions Group segment offers a range of street sweeper vehicles, sewer cleaner and vacuum loader trucks, hydro-excavation trucks, water blasting equipment, dump truck bodies, and trailers under the Elgin, Vactor, Guzzler, Westech, Jetstream, Ox Bodies, Crysteel, J-Craft, Duraclass, Rugby, and Travis brand names. It also offers refuse and recycling collection vehicles, camera systems, ice resurfacing equipment, and snow-removal equipment.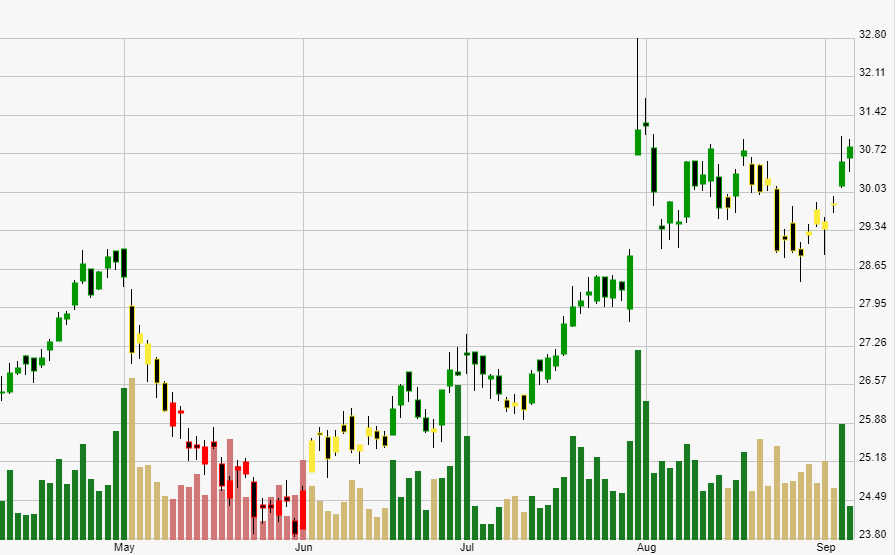 By the way, if you liked this article, you'll LOVE this Meaty free training I just published on the top 3 questions and challenges every investor faces AND how to overcome them. It's titled "10k into $2.4 Million in 18 months" and you can grab it for free here