Moxian, Inc. operates a social network platform that integrates social media and business into a single platform in China. The company's products and services focuses on creating interaction between users and merchant clients by allowing merchant clients to study consumer behavior. It serves small and medium sized enterprises. The company was formerly known as Moxian China, Inc. and changed its name to Moxian, Inc. in July 2015. Moxian, Inc. was founded in 2010 and is based in Hong Kong, Hong Kong.
The stocks founds in the One Hot Stock category use stocks that are in long term, short term trends and are early in the buy signal trend. Suggested buy prices are listed with a price "or better". Or better means anything lower than the buy price listed. (Learn about order types here). This is a confirmation strategy that waits for the stock to make a move then a trader enters the trend at specific prices. In many cases stocks that are in up trends tend to continue the overall trend direction and the prior trend is the path of least resistance. To learn more about trend following as well as reversal strategies you can go here.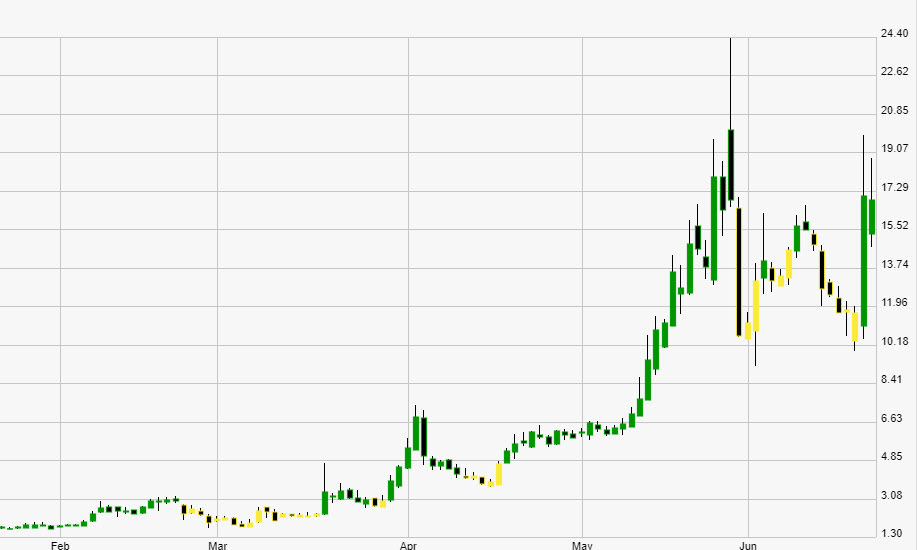 By the way, if you liked this article, you'll LOVE this Meaty free training I just published on the top 3 questions and challenges every investor faces AND how to overcome them. It's titled "How To Retire In 18 Months With $2.4 Million" and you can grab it for free here.
Access Our Premium Services